Taking Smart Risks: Investment Strategies for a Work-optional Life and Early Retirement
S2: Episode 4
Hosts: Kirk Lapointe (Season 1) & Mark Ting (Season 2)
Featuring UBC Alumna Maili Wong, Wellington-Altus Private Wealth
A work-optional life and early retirement seems like an unattainable yet sought after goal for most people. Can a successful investment strategy give you the freedom to live the lifestyle of your choosing, even in today's uncertain economy and volatile markets? On this episode of My Financial Life, host Mark Ting, partner with Foundation Wealth speaks to UBC alumna Maili Wong, Senior Portfolio Manager and Executive Vice-President at Wellington-Altus Private Wealth.
This episode of My Financial Life is sponsored by The Vancouver Sun. 108 years as Vancouver's trusted voice. The Vancouver Sun is part of the Postmedia Network, one of Canada's largest print and digital news networks.
My Financial Life is a podcast mini-series about personal finance, produced by alumni UBC.
 

Sponsored by: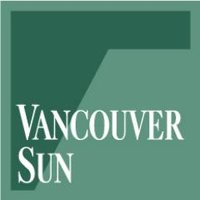 Other Episodes in this Series
BACK TO THIS SERIES