Personal Finance: Benefits of Working with a Financial Advisor
S2: Episode 2
Hosts: Kirk Lapointe (Season 1) & Mark Ting (Season 2)
Featuring Bernard Letendre, Manulife
New to the investing game? Trying to make sense of the different investing strategies and asset allocation for a diversified portfolio? Need help with creating a financial plan for your future? Working with a financial advisor has many benefits on the road to reaching your financial goals. On this episode of My Financial Life, host Mark Ting, partner with Foundation Wealth speaks to Bernard Letendre, the Head of Wealth and Asset Management, Canada at Manulife.
This episode of My Financial Life is sponsored by Manulife. As a trusted partner of alumni UBC, the Manulife program is dedicated to helping UBC alumni get access to preferred rates on life, health & dental, and travel insurance. Find out more at alumni.ubc.ca/manulife.
My Financial Life is a podcast mini-series about personal finance, produced by alumni UBC.
Sponsored by: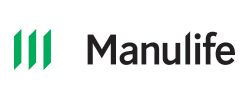 Other Episodes in this Series
BACK TO THIS SERIES