Demystifying Personal Credit
S1: Episode 4
Hosts: Kirk Lapointe (Season 1) & Mark Ting (Season 2)
Featuring Terry Tan, BMO
While most of us use it almost every day, credit remains a mystery for many people. On this episode of My Financial Life, host Kirk Lapointe, editor-in-chief of Business in Vancouver and adjunct professor at the UBC School of Journalism, speaks to Terry Tan, branch manager for BMO, about personal credit.
This episode of My Financial Life is brought to you by the BMO alumni UBC Mastercard. Reward yourself and support valued programs and services for the global alumni community every time you use it. Find out more at alumni.ubc.ca/bmo.
My Financial Life is a podcast mini-series about personal finance, produced by alumni UBC.
Sponsored by: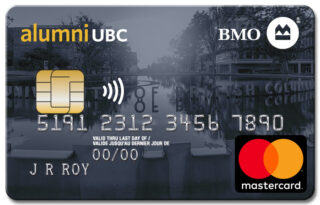 BMO alumni UBC Mastercard
Other Episodes in this Series
BACK TO THIS SERIES