This article is republished from The Ubyssey with permission. Read the original article. 

Besides her journalism skills and anchoring abilities, former Global BC anchor and reporter Deborra Hope (BA'77) was known for her laugh — a sentiment that family, colleagues, and fans recount when they think of her.
Global BC reported Hope died on May 15, 2023, at 67, after an eight-year fight against Alzheimer's disease. She was married to Roger Hope, a Global BC cameraman, and had two daughters and a step-daughter.
At 18, Hope moved from Trail, BC, to Vancouver to attend UBC, and it was here the French major got a taste of journalism. She read newscasts for the community radio station, CiTR 101.9 FM, and also reported for The Ubyssey where she — then Deb van der Gracht — covered everything from labour to tuition increases and housing.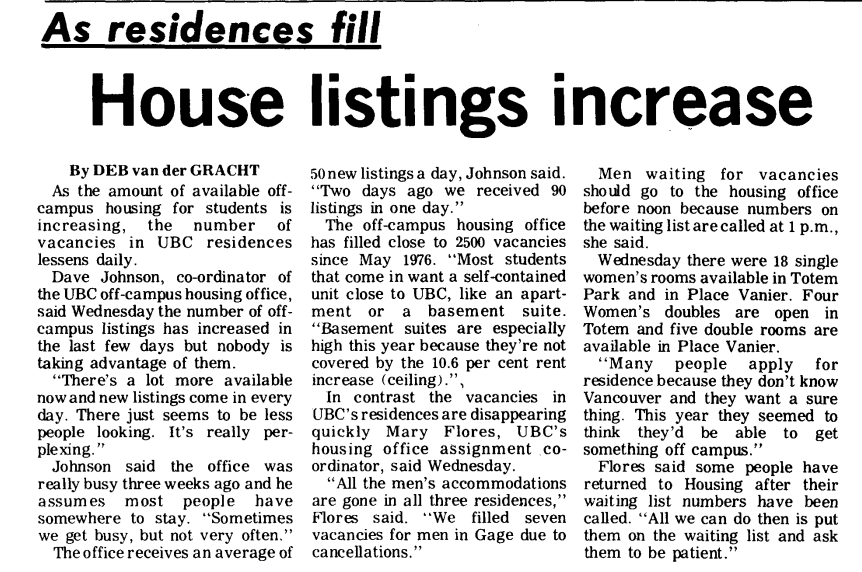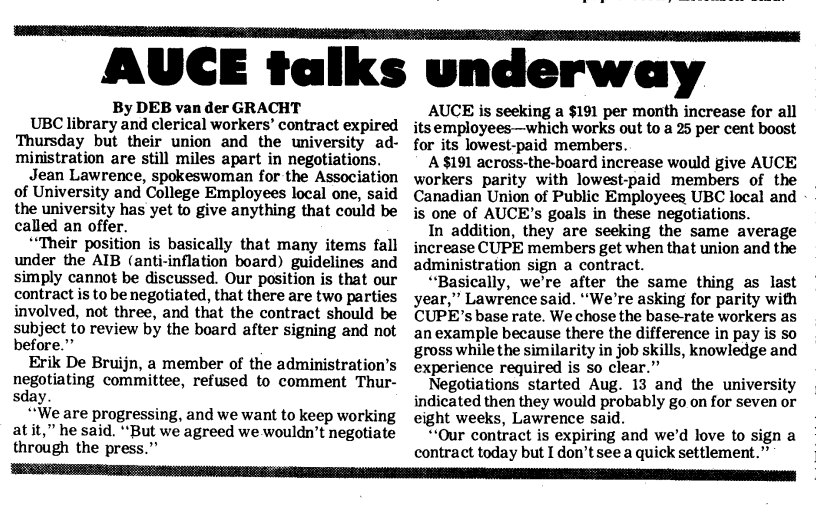 After graduating with a Bachelor of Arts from UBC in 1977, she attended Carleton University where she studied journalism, leading her to stints at the Canadian Press and United Press Canada before settling in at Global BC in 1981, then known as BCTV.
There, she hosted Noon News Hour, Early News, and News Hour "InSight." Hope retired in 2014 after her Alzheimer's diagnosis.
At Global BC, she worked closely with former news director Ian Haysom.
"She was a fierce journalist, stood up for people's rights, stood up for the little guy as well," Haysom said. "Really, really cared about ordinary people."
This showed in her mentorship to young journalists, Hayson said. "[Hope] really looked after the young reporters, the young writers, [and] associate producers in the newsroom. She made everybody feel welcome."
Haysom recounted an instance where she extended kindness toward a young reporter and Haysom's son, Paul Haysom, who is now a Global BC anchor.
During his first week at Global BC, Paul wrote about whether or not something would happen at a council meeting.
But, Paul spelled "whether" as "weather."
Hope quietly changed it, leaving the script saying "Temperatures will be high at city council," according to a tweet by Paul. Haysom said Paul was mortified once he realized his mistake, but Hope just laughed and thanked him for his "meteorological inspiration."
"I loved your idea for a weather theme!" Paul recounted Hope saying.
First week at Global - I wrote 'Council will find out weather or not…' in a script. Deb simply changed to 'Temperatures will be high at city council..' and said "I loved your idea for a weather theme!" An incredible anchor, mother & person. Love you, Deb. #RestInPeace ❤️ https://t.co/jaNk6YwWz2

— Paul Haysom (@PaulHaysom) May 15, 2023
This sense of humour made Hope a "focal point of the room."
"She made the whole room comfortable and laughter went a long way to [do] that," Haysom said. "She could be mischievous and irreverent as well — she gave as good as she got."
A force to be reckoned with
Once when BCTV, the Vancouver Sun, and The Province met to play a soccer game, Hope was the only woman on the field. Haysom said that another reporter said that it was "cool" to see Hope play soccer with the other journalists.
But, after the game, the same reporter went to Haysom to say that Hope was "tough." Haysom was confused until the reporter told him to look at his legs — bruised black and blue from Hope defending against him during the game.
This soccer field grit showed in the newsroom, too. Haysom said Hope asked tough questions and held power to account by putting it "through the meat grinder."
But Hope's questions weren't always tough — she liked to playfully push Haysom's buttons with them, too.
He said Hope would often march up to his office, put her hands on her hips, and greet him — two different ways for however she was feeling that day. If she was happy with Haysom, she'd say "'Hello, darlin'.' Without the 'g' on the end," he said. And if she were angry, she'd say "Okay, mister. What are we doing?"
Whenever Haysom was hit with an "Okay, mister," he was sure to defend himself, saying he often got "into a pretzel" defending stories. But Hope would tell him that she liked what Haysom was doing, she was just curious — she wanted to know, she wanted to learn, she wanted to help.
"She could be funny," Haysom said. "When she laughed she put her head back and just let it go. And sometimes let it go on air as well [and] would laugh and laugh and laugh. Sometimes too, she cried."
In 2022, Hope was appointed a Member of the Order of Canada for her "contributions to Canadian journalism as a reporter and anchor, and for her tireless involvement as a volunteer."
Her contributions to journalism were felt by Canadians, with many commemorating Hope's career and life online after she passed away.
I watched her growing up with Tony Parsons. Not many newscasters can make you laugh the way she did. Every story had some happy ending with smiles and joy. https://t.co/kjw4Wv4K8W

— Bruce Faulkner (@BruceFaulkner22) May 16, 2023
"Many people felt as though they knew her," Haysom said. "Many broadcasters will make that kind of connection where people feel an affection and trust and connection to them…. I'm not sure that is something we'll see as much into the future."
"She's inspiring more and more people every day," Haysom said. "And she will continue to inspire."