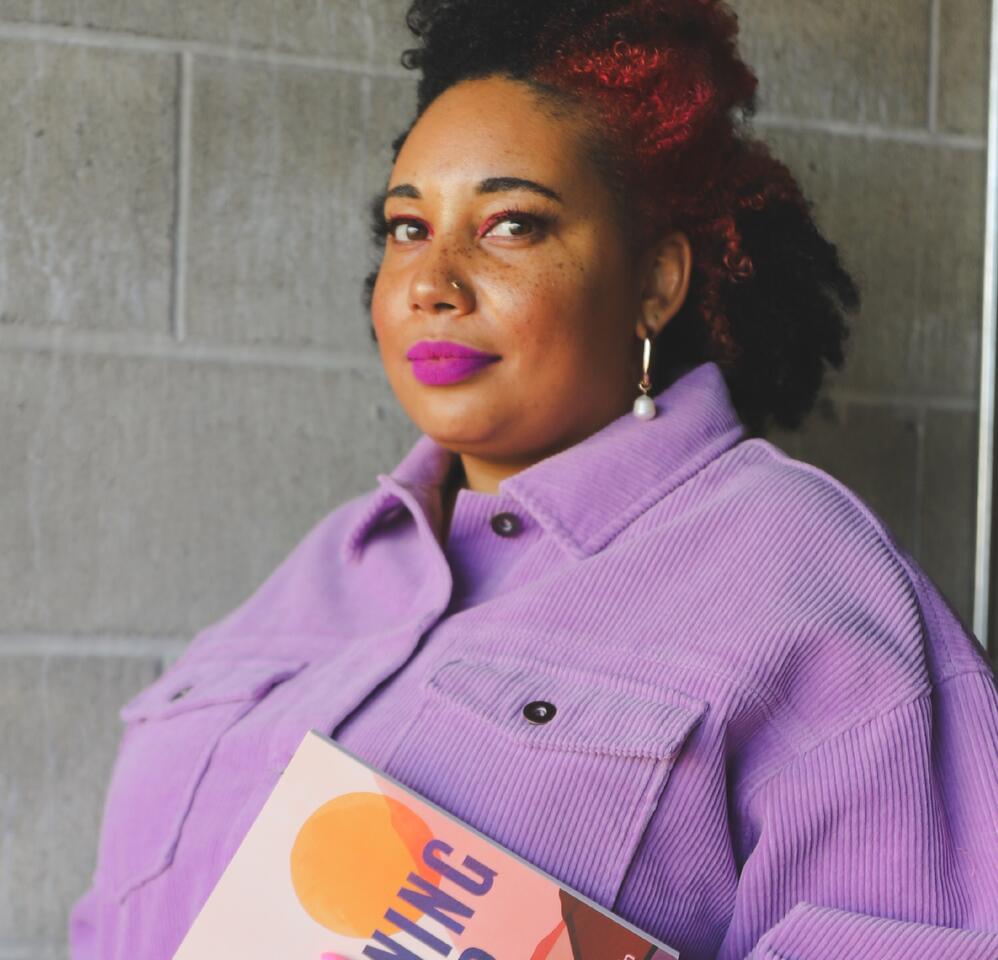 Poetic justice
The co-founder of the Black Lives Matter Vancouver chapter uses poetry and education to resist oppression.
How many people can say that they've founded a business, led a major protest movement, delivered a keynote address at UBC graduation and published a book — all before the age of 30? Well, Cicely Belle Blain can, for one. 
Blain is an activist and educator who found their passion for social justice early, securing an $8-million grant to build a youth community centre when they were just a teenager. Blain credits the "fearless" women in their family for teaching them that "activism is essential." Their grandmother, who protested against nuclear weapons in the 1970s and founded her hometown's antiracism task force, "has always been a feminist, even before it was cool."
After graduating from UBC, where they received the prestigious International Leader of Tomorrow Award, Blain co-founded the Black Lives Matter (BLM) Vancouver chapter. The intersectionality at the heart of the movement was life-changing for them. As a Black, queer non-binary femme, Blain remembers their experience with BLM as "the first time in my life I didn't have to hide or sacrifice any part of myself."
That freedom to celebrate and share all aspects of their identity has shaped Blain's art as much as their activism. Last year, they published an intimate book of poems, Burning Sugar, described by the publisher as "a poetic exploration of Black identity, history and lived experience." Burning Sugar is for Blain a natural — though more personal — extension of their activism, using poetry to educate and to resist oppression.
Blain also leverages their business chops to create change: they are the founder and CEO of Bakau Consulting, an equity, inclusion and anti-racism consulting company. Blain has trained over 1,000 clients, transforming corporate spaces where their affiliation with BLM was once "seen as too radical." After the months of protests in response to the murders of George Floyd, Breonna Taylor and too many other people of colour, Blain's workshops have been in particularly high demand. But Bakau's website reminds clients that, like protests, anti-racism work is not a single event but a continuous process that is "always timely."
Blain may be young, but they have been an activist long enough to witness several moments of cultural reckoning and massive media attention on anti-blackness and police brutality. Yet the violence continues. Today, is Blain hopeful? "I'm exhausted," they say. "Just because we are talking more about injustice doesn't mean automatic change."
But their weariness is only rivalled by their optimism. Blain says they find hope in millennials' and Gen Z's fearlessness in discussing uncomfortable truths, and remain committed to doing the daily work — whether in business, poetry or protest — that transforms communities.