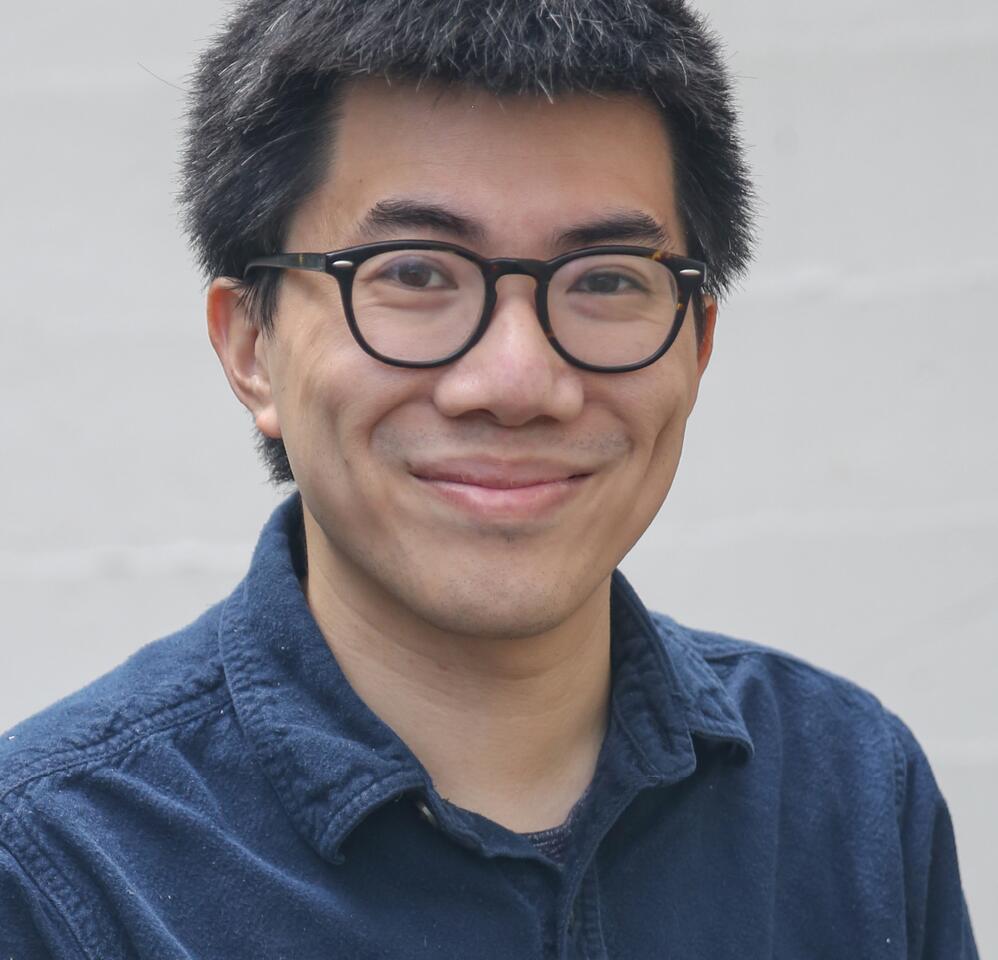 The hidden city
Journalist Christopher Cheung is showing Vancouverites the true diversity of their city.
A city, like a work of art, is full of meaning in every detail. Christopher Cheung, a UBC journalism grad working at Vancouver-based online news magazine The Tyee, sees a potential story in each newly discovered brushstroke. As an on-the-ground reporter, Cheung believes that writing about Vancouver demands close, careful, and honest investigation of local people and their concerns.
A skilled photographer as well as a promising young writer, Cheung's work begins with his alert and finely tuned eye for detail. He has always observed Vancouver from close up. He traces his interest in the city's culture back to his teenage years, and a few failed driving tests that forced him to explore Vancouver more intimately than some of his friends: on foot, by train, on his bicycle.
His reporting focuses particularly on Vancouver's minority communities, to counter the typical portraits he reads in the media that can often veil important stories about racialized and marginalized people. "It's either there's no representation, or, when there is representation, it's done in a cartoonish, stereotypical way," says Cheung. He offers as an example articles covering heritage festivals and cultural holidays, which he says often don't engage honestly with people living in these communities.
Cheung's writing focuses on perspectives largely ignored by the media. Recently, he's written profiles of Vancouverites living in RVs, and Chinese seniors without proper language support because of the BC government's failure to translate COVID-19 information into Mandarin and Cantonese at a number of vaccination sites on the city's East Side.
Cheung wants to be a counter-voice. He's started a new Tyee newsletter, Under the White Gaze, which aims to expose the biases and assumptions of journalism in Canada. His recent Toronto Star article "Blind Spots" touched on his own experience with stereotypical reporting and won the Dalton Camp Award for best essay on media and democracy. He is a careful, nuanced critic, with sincere concern for the problems he brings to light.
For many of the people Cheung meets in underrepresented communities, media seems like a foreign entity, uninterested in their stories. "Why do you want to talk to me?", people often ask him before an interview. The answer lies in Cheung's commitment to helping Vancouverites see the true diversity of their city and changing the culture of local reporting. Broad strokes lead to blind spots. Cheung's impulse as a journalist is to illuminate the rich but often hidden detail.