Haven't set foot on the Vancouver campus for several years? You may now find it almost unrecognizable — in an astonishing way. Even students returning in September may view campus in a new light. And by spring graduation, UBC may appear different yet. 
To keep pace with its ever-growing student population, key initiatives, and the need to replace aging structures, the university has numerous new building projects underway, with more on the horizon. Two of the biggest ones have already sparked buzz.
UBC made a major announcement in November 2021: the university acquired a $70-million property in the Whalley neighbourhood of Surrey. So far, details remain limited on the approximately 12,500-square-metre space. But what's certain is that it'll amplify access to the university in the Fraser region.  
Meanwhile, the B.C. Interior is also on the radar. UBC Okanagan announced that, after 17 years on the outskirts of Kelowna, it's expanding into the city's downtown core. This 46-storey vertical campus, approved by Kelowna City Council on July 26, will set a new record as the tallest B.C. building outside of Metro Vancouver. 
Among the new buildings that launched in the past year was the three-storey Arts Student Centre, which opened in November 2021 at the Point Grey campus. The $10-million cylindrical structure, designed by Vancouver architectural firm Leckie Studio Architecture + Design, covers approximately 1,000 square metres and serves as a nexus for Arts students.
With much more in the pipeline, here's a look at several other buildings that are being designed, are under construction, or have been recently completed.
1. Gateway Building
Amid Canada's healthcare crisis, health education will get a major boost.
At a glance: Located on the northwest corner of University Boulevard and Wesbrook Mall, this $189.9-million structure will enhance UBC's main entrance at its Point Grey campus. Spanning roughly 25,000 gross square metres, it's slated to open in August 2024.
People power: UBC's sprawling Vancouver campus provides room for all, but the expanse can isolate disciplines into silos. Enter the aptly named Gateway Building. This health-based research and school hub will foster cross-pollination between the various programs and schools it houses. That includes the School of Nursing (Faculty of Applied Science), School of Kinesiology (Faculty of Education), Integrated Health Services (Office of the Vice-President, Students), and parts of UBC Health and Language Sciences.
Inside story: Space won't be an issue here. Four lecture halls will accommodate large classes, and the School of Nursing teaching space will feature high-fidelity simulation labs. A UBC Health primary care teaching clinic will provide students with team experience. And there'll be room for 22 new faculty positions, offices, and administrative spaces, and gym and fitness facilities. 
Headturner: A striking six-storey central atrium with interconnected stairways, bathed in natural light, will stretch from the basement to the upper floors. Also, the design, by Denmark's Schmidt Hammer Lassen Architects, aims to meet zero-carbon and LEED building standards. According to UBC Facilities, it'll be "built to superior architectural, urban design, and sustainability standards with a focus on wellbeing."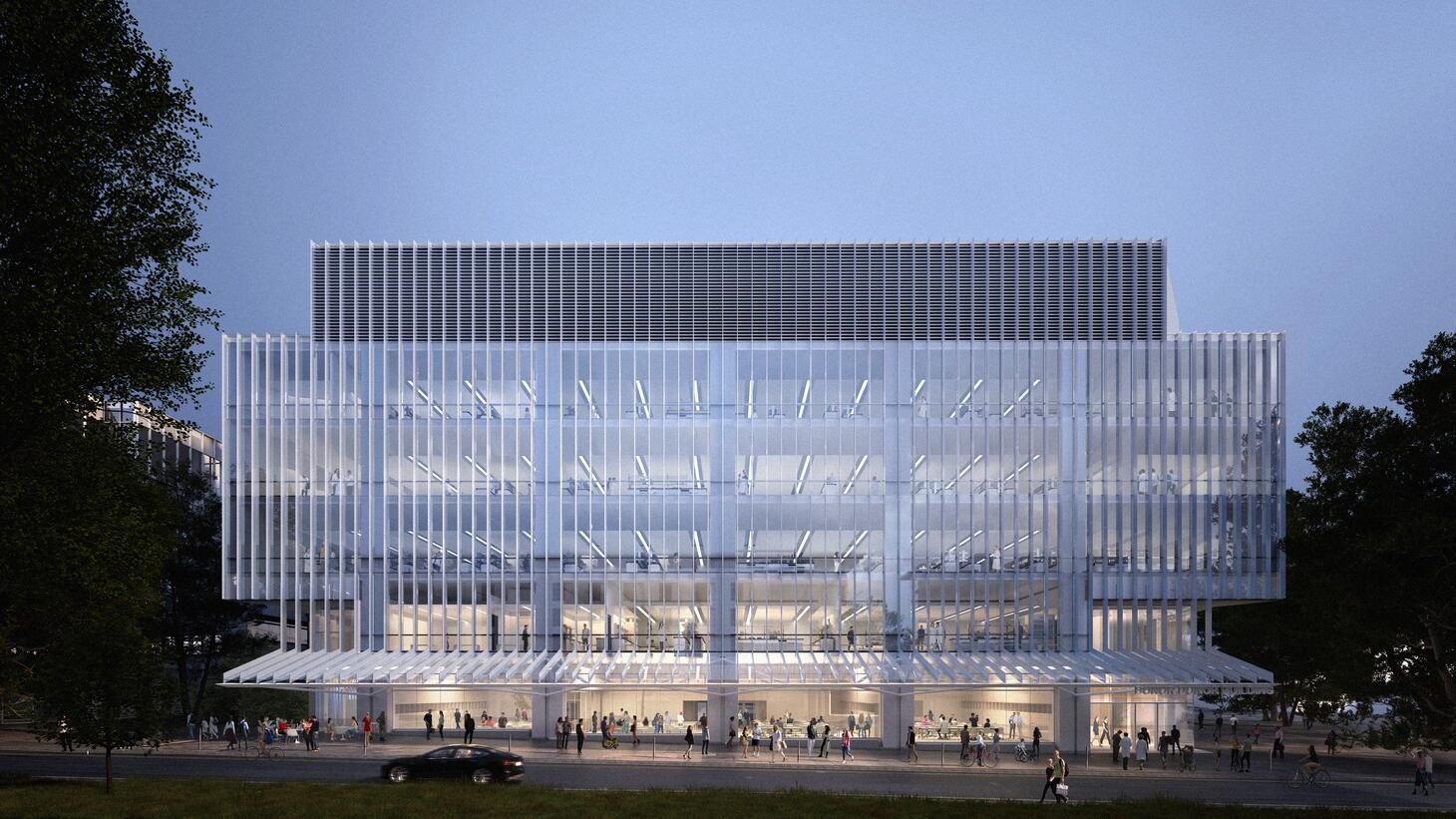 2. The School of Biomedical Engineering Building
Here's a second health-related facility that will launch nearby — and it's a new school. 
At a glance: Mere steps away from the Gateway Building, the $136-million School of Biomedical Engineering (SBME) Building will be positioned at the intersection of University Boulevard and Health Sciences Boulevard. With 14,484 square metres of space, the building will open for occupancy in 2024.
People power: Joining forces, the faculties of Medicine and Applied Science are co-creating this school. While students learn how to develop solutions in life sciences, faculty will deepen understanding of human biology through research that will lead to new technology and therapies. 
Inside story: Fusing style with substance, Patkau Architects + Architecture49 designed this building to provide space for interdisciplinary research and collaboration, core facilities, equipment and infrastructure, classrooms, teaching and research labs, offices, and more.
Headturner: According to UBC Facilities, this new flagship entity will break ground as "the first comprehensive inter-faculty School of Biomedical Engineering in Canada." The SBME will also "play a central role in British Columbia's and Canada's leadership in biomedical entrepreneurship."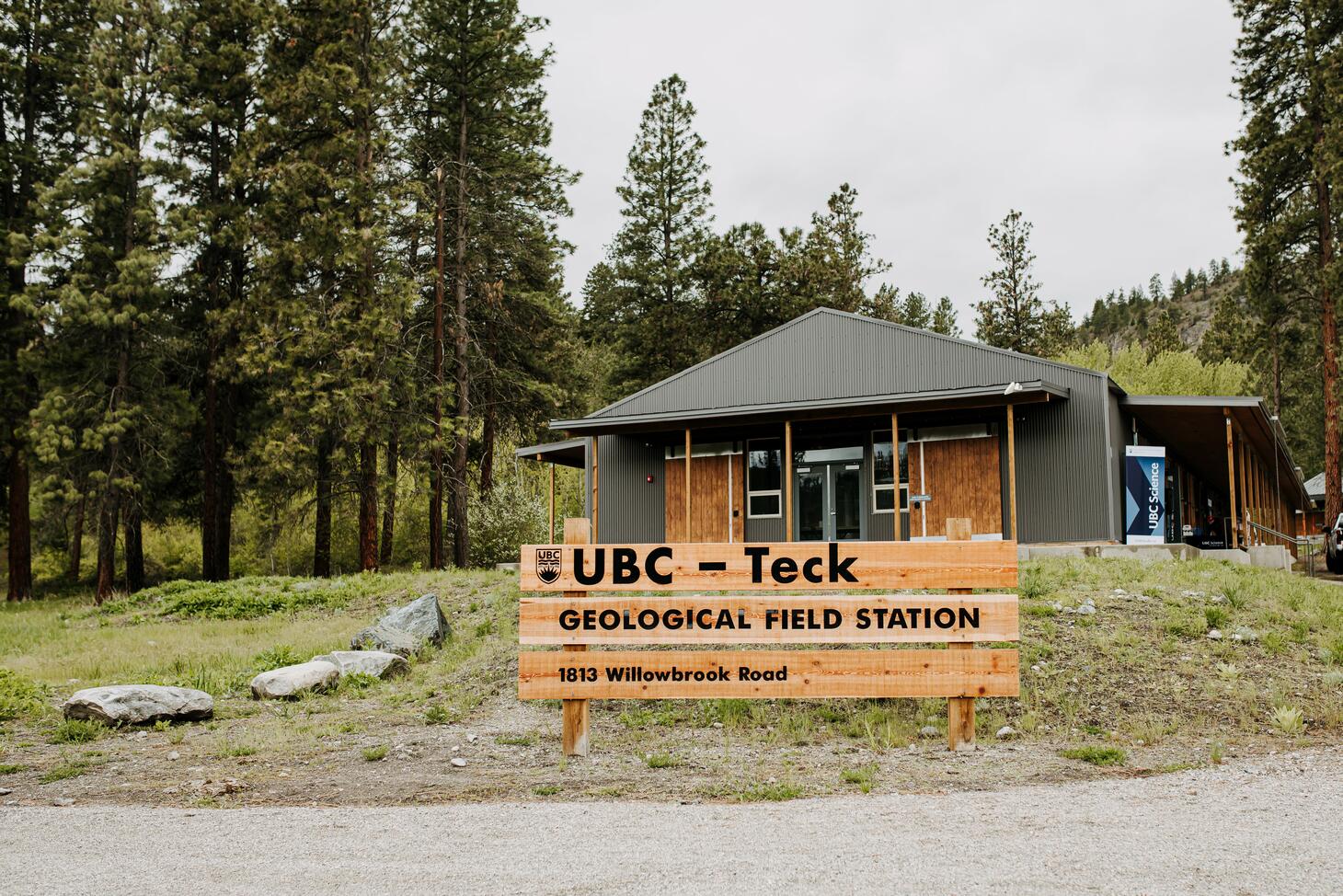 3. UBC-Teck Geological Field Station
In the South Okanagan, UBC has replaced 70-year-old facilities. 
At a glance: After construction began on the new UBC-Teck Geological Field Station in Oliver, B.C., in December 2019, the 400-square-metre facilities opened to students this spring.
People power: This modern station supports research in natural sciences and helps build mining workforces. From spring to autumn, the facilities will host work in geosciences, botany, climate studies, ecology, and more. Third- and fourth-year students from UBC Earth, Ocean, and Atmospheric Sciences; Geography; and Forestry can stay here for up to three weeks while learning about geological mapping and experiencing camp life. In addition, local communities and outside groups can use it for workshops, meetings, or retreats.
Inside story: A 130-square-metre cabin features a communal work space, eight single-bunk bedrooms, and washrooms and showers. There are also five shelters that can accommodate about 50 people. Meanwhile, a learning centre offers teaching and dining space, including a conference room and kitchen.
Headturner: UBC Science alumni, donors, and Teck Resources Limited generated $2.4 million in funding to replace aging structures where the field school has operated since the 1950s.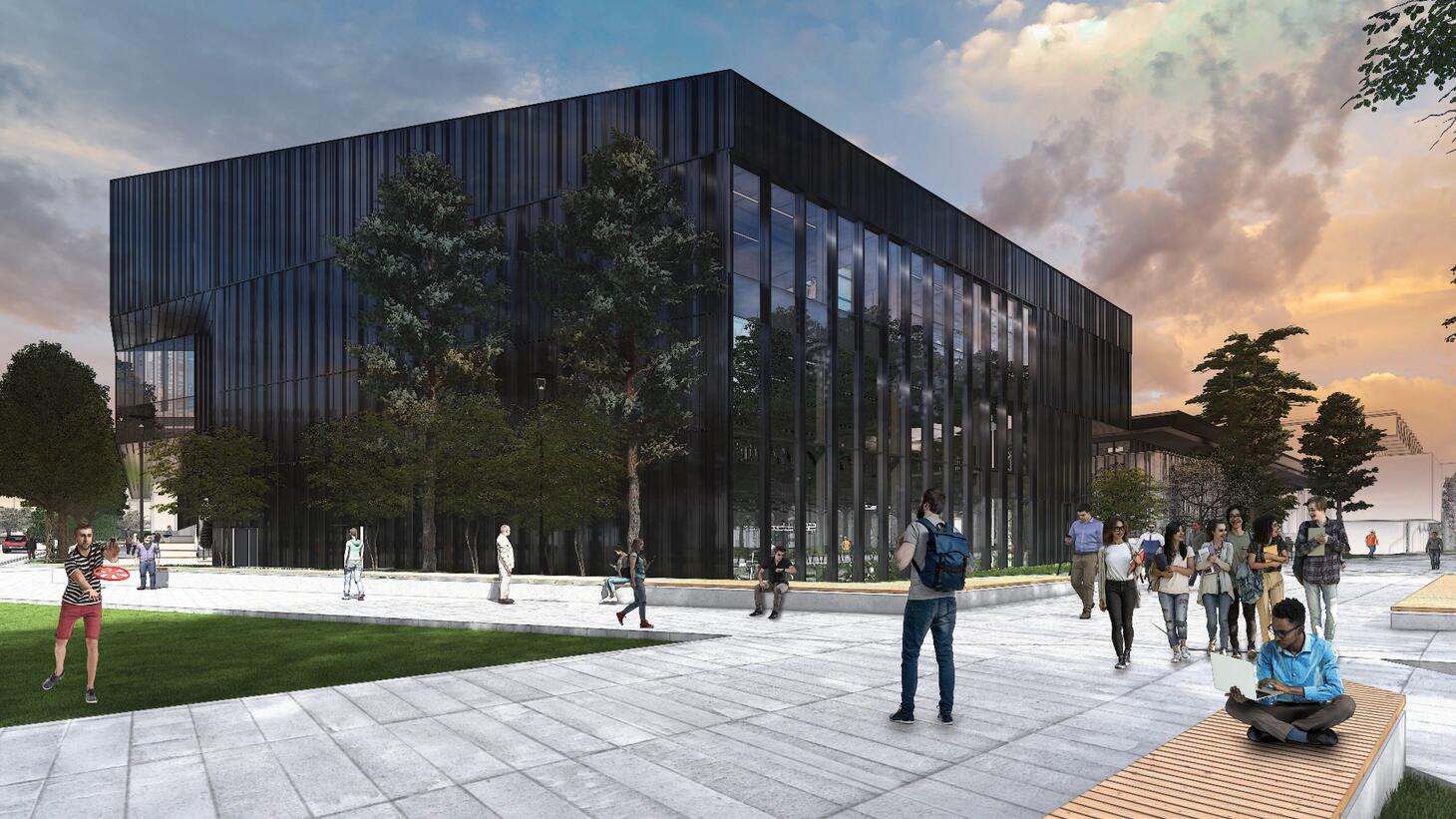 4. Recreation Centre North
New exercise facilities will give those on campus ample room to move. 
At a glance: This approximately $66 million state-of-the-art fitness and activity centre will be positioned centrally on campus at the western end of Student Union Boulevard (north of the UBC Life Building), and built to meet Leadership in Energy and Environmental Design (LEED) standards. This three-level facility, covering 9,377 square metres, is anticipated to open in autumn 2024. 
People power: With over 55,000 students currently enrolled (and expected to grow), the Student Recreation Centre and the ARC Fitness Centre at the UBC Life Building (the former Student Union Building) have grown crowded. The spacious new centre will ensure UBC's growing student population has adequate sport and fitness space. 
It'll also be the new home for UBC's Physical Activity office, which creates programs to promote physical activity among students and underserved demographic groups. In addition, the School of Kinesiology will be able to utilize a shared-use gym. 
Inside story: The sleek new facilities, designed by SHAPE architecture, will have three gymnasiums, an indoor track, cardio and weightlifting space, universal and gender-specific change areas, and other amenities. 
Headturner: The centre, which is part of UBC's 20-year GamePlan for recreation and athletics facilities, will ramp up exercise space by 130 per cent per student from what's currently available.
5. Food and Beverage Innovation Centre
This new development will provide B.C. with plenty of food for thought.
At a glance: Kitty corner from the Food, Nutrition, and Health Building, the Food and Beverage Innovation Centre at the Point Grey campus will be on East Mall, next door to the Health Sciences Parkade. Aiming for occupancy in early 2024, this $10-million facility is projected to be about 740 to 930 square metres in size.
People power: The centre will amalgamate researchers and collaborators from UBC Faculty of Land and Food Systems (LFS), Applied Science, and the Wine Research Centre, as well as from BCIT and McGill University. That's in addition to non-academic food and beverage collaborators from across Canada.
In October 2019, the B.C. Ministry of Agriculture and Food announced $2.58 million in funding for the Food and Beverage Innovation Professorship. Food Processing Assistant Professor Anubhav Pratap-Singh has taken on the position and is leading the centre's development.
Inside story: In a bid to make B.C. a leader in food processing, the centre will enable students, scientists, and industries to be involved in research, education, and partnerships for the development of processing, packaging, and marketing of B.C. food products for local and international markets. What's more, the centre will zero in on food safety, security, and sustainability for health and economic benefits.
Headturner: High tech is the word here. To help develop new ideas in food processing and sustainability, the facility will be outfitted with an Individual Quick Freezing (IQF) Tunnel Freezer, a microwave-vacuum dryer, high-pressure processing equipment, and a Supercritical Fluid Extractor.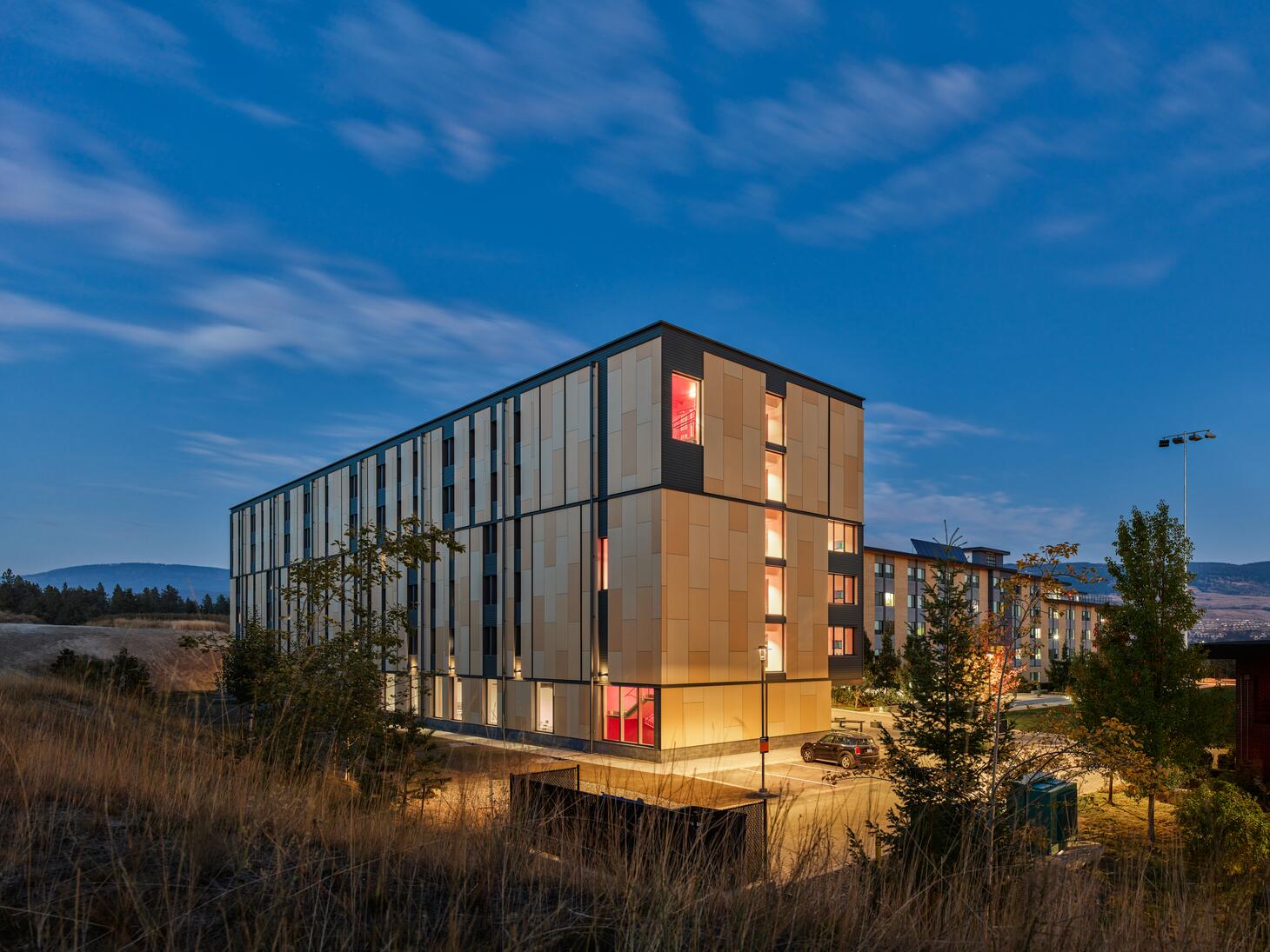 6. UBC Okanagan residences
Two new buildings at the Kelowna campus will help meet housing and sustainability needs. 
At a glance: At UBCO, the approximately $51-million Nechako Residence is located at the south end of the Commons Field, and north of the University of Centre Building and Plaza. It began residency in May 2021. 
Meanwhile, construction on the $25-million Skeena Residence, located next to Purcell Residence, was completed in August 2020 and welcomed students in the fall of 2021. 
People power: With the surging rent and low vacancies of Canada's housing crisis, UBCO students have faced challenges in finding off-campus rentals. In fact, the university is encouraging residents in Kelowna, Lake Country, and nearby communities to consider making rooms or vacation properties available for students to rent. These two completed residences will also help to alleviate this issue.
Inside story: The Nechako Residence features a four-storey residential block with 220 beds. That's above a two-level base of public space with shared amenities and spaces for study, retail, recreation, socializing, and administration. Plus the entire campus residence community can converge at the commons here, which boasts a 500-seat dining hall (with a central kitchen).
The six-storey Skeena Residence, also with 220 beds, provides guaranteed housing for Indigenous students. It features lounges, study spaces, laundry facilities, and an activity room. Bonus: stairwells pop with stimulating colours.
Headturner: The high-performance Skeena Residence marked a milestone for UBC — it was the first UBC building to receive Passive House (Passivhaus) certification, the international ultra-low energy building standard. Its heat recovery ventilation system reduces energy consumption, thereby minimizing greenhouse gas emissions. Sustainability features include conserving water by using low-flow plumbing fixtures and efficient irrigation systems. 
7. UBC Vancouver residences
A group of new residence buildings received Indigenous names as a gift. 
At a glance: A $165-million project began in October 2019 to build five new student residences (which range from seven to 10 storeys) along Wesbrook Mall and Student Union Boulevard, in the northeastern corner of the Point Grey campus. 
People power: With an approximate total floor size of 31,000 square metres, the residences house 743 beds for upper-year and graduate students. Plus, there are 196 hotel suites for visitors.
Inside story: On June 7, xʷməθkʷəy̓əm (Musqueam Indian Band) hosted a naming ceremony to officially open the buildings, which were originally intended to be called UBC Pacific Residence. But in the spring of 2021, Musqueam bestowed them the hən̓q̓əmin̓əm̓ name tə šxʷhəleləm̓s tə k̓ʷaƛ̓kʷəʔaʔɬ (The Houses of the Ones Belonging to the Saltwater). Each of the five buildings received names too, which are displayed on signs in both hən̓q̓əmin̓əm̓ and English:
q̓əlɬaləməcən leləm̓ (Orca House) and qʷta:yθən leləm̓ (Sturgeon House) opened in September 2021
sɬewət̕ leləm̓ (Herring House) opened in January 2022
təməs leləm̓ (Sea Otter House) and sqimək̓ʷ leləm̓ (Octopus House) opened in April 2022
UBC President Santa J. Ono stated that the university was "deeply honoured to be gifted these hən̓q̓əmin̓əm̓ names from Musqueam," and that UBC's 2020 Indigenous Strategic Plan "pledges to enrich our campus spaces with a stronger Indigenous presence."
Headturner: Etchings in glass canopies by Musqueam artist Kelly Cannell cast shadows of the namesake sea-life upon pedestrian walkways. Story walls in lobbies illustrate what these fish and aquatic animals mean to Musqueam culture. Furthermore, landscaping incorporates plants of significance to Musqueam.
"It is the university's hope that through these names and the buildings' design that residents and guests will develop a deeper appreciation and understanding of Musqueam history and storytelling," Ono explained.